Making a cozy flannel quilt is the perfect fall pastime. These cuddly patchwork blankets are perfect for snuggling up with a loved one or as a decorative accent in a family photo. With the onset of cooler weather and dwindling foliage, it's high time to whip up another warm flannel plaid patchwork quilt.

Running out of flannel quilt pattern ideas? We rounded up the best patterns for you!
Free Flannel Quilt Patterns – Top Picks
1. Free Quilt Pattern: Home Sweet Home Flannel Quilt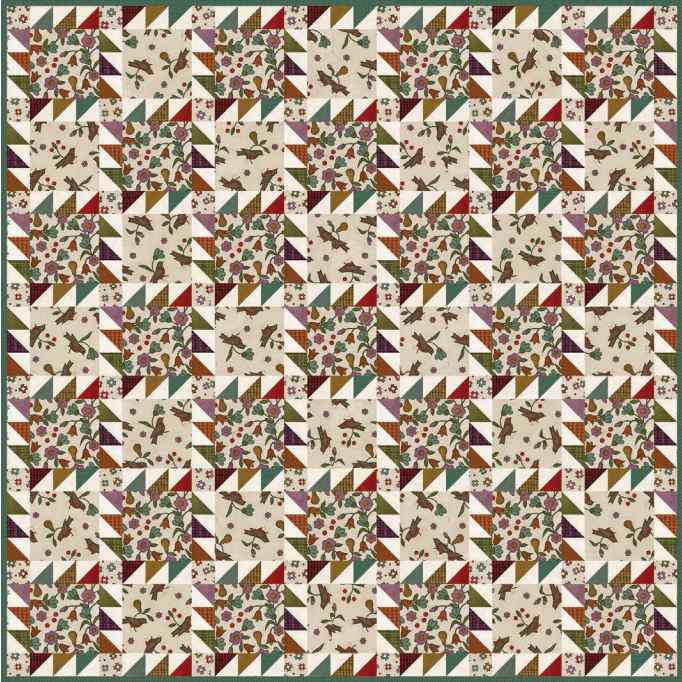 A fusion of vivid colors is what makes the autumn season stand out. Various shades of oranges, yellows, purples, greens, and reds make them so much more noticeable because of their distinctive quality, the same way this Home Sweet Home Flannel Quilt looks like. The piece features a beginner-friendly pattern that consists of repetitive mini triangles that create a square shape in the middle. Perfect for a wall-hanging design or a couch blanket, the piece finishes at 58 inches x 58 inches size. It was designed by Bonnie Sullivan.
2. Free Quilt Pattern: Algonquin Flannel Rag Quilt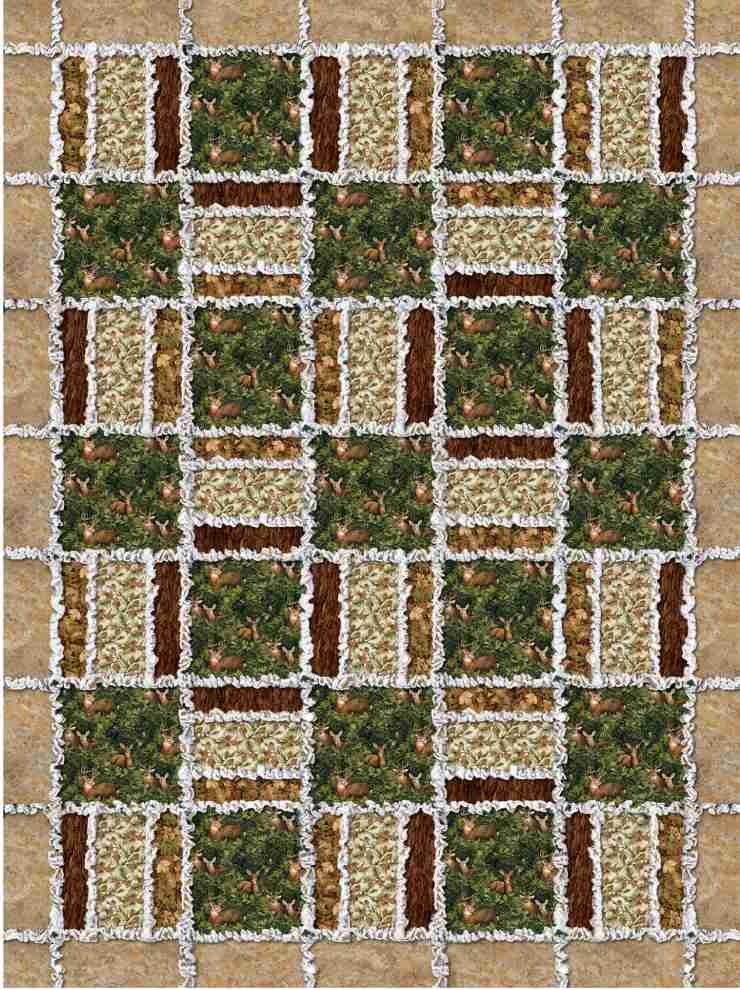 A forest-themed quilt is all you need when you are achieving that rustic yet cutting-edge look for your home. This Algonquin Quilt pattern features an illusion of a realistic flower garden, with what the fabrics look like soil and grass. To make this pattern, you will only need a series of blocks to arrange in this piece and let all the fabrics do their magic. If you want to establish an inviting welcome quest, this quilt can serve as your rag. The finished size measures 55 inches x 73 inches.
3. Free Quilt Pattern: Corazon Flannels Quilt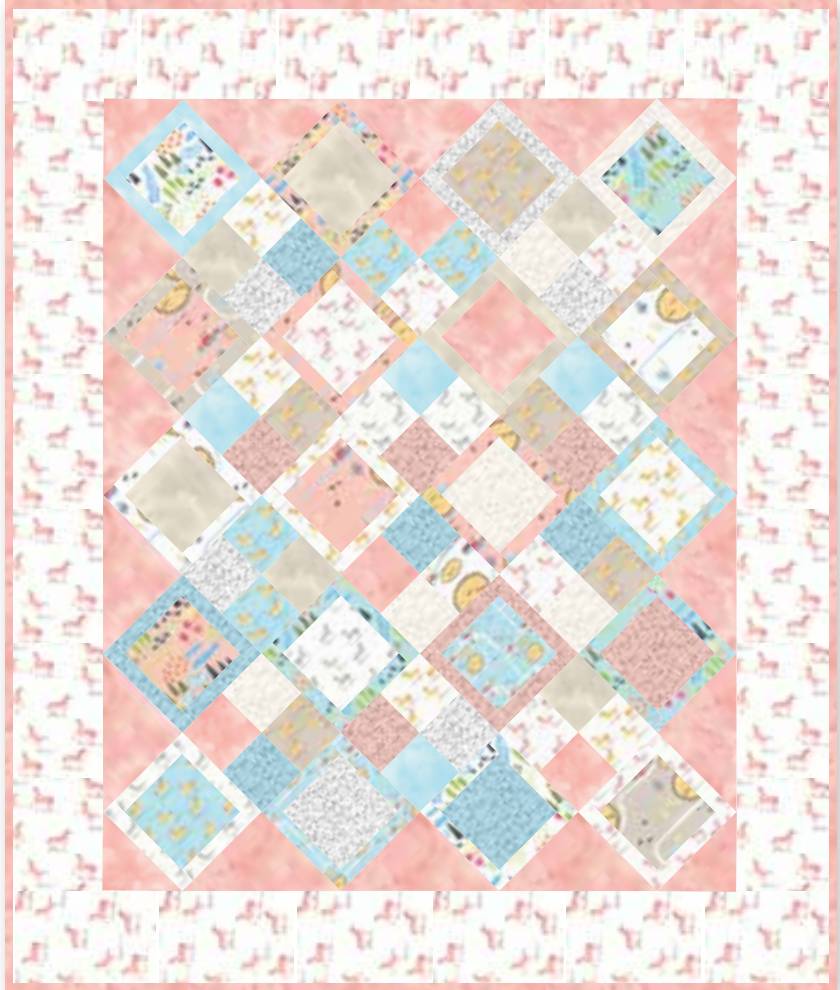 From the creative mind of Erin Michael, this Corazon Flannel Quilt pattern was brought to life. The piece features the use of layer cakes and uses it to make the blocks and the rectangles to put this pattern together in a fashionable manner. The piece also showcases its cute printed fabrics and the choice of colors tells us that it is perfect to be used as a crib blanket for your little baby. If you are a beginner quilter, then you can easily recreate this pattern. The finished size measures 55 inches x 65 inches.
4. Free Quilt Pattern: Rainbow Mammoth Flannel Quilt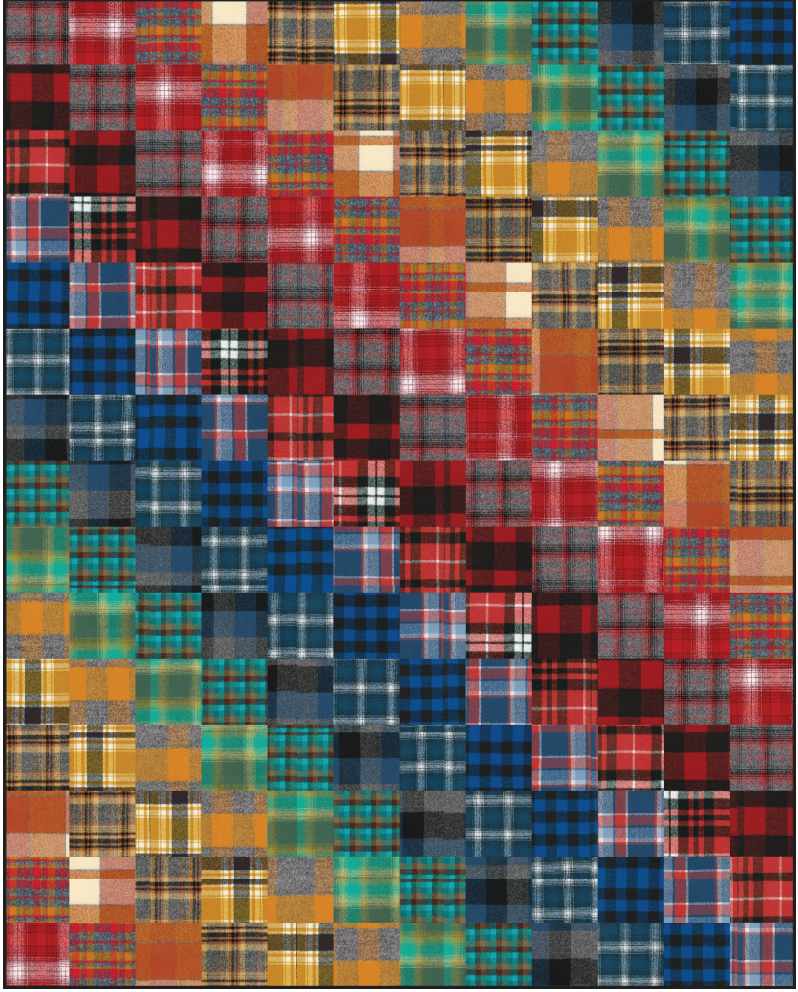 Looking up at a rainbow after the rain graced us with its unexpected return, you will be greeted with such vibrance from its colors you can't help but think it is beautiful. The Rainbow Mammoth Flannel quilt commemorates the magnificence of a rainbow, exhibiting the beautiful eight colors it proudly boasts about. The fabrics by Robert Kaufman offer a unique design that gives you an illusion of a pixelated mosaic. It is perfect for all beginner quilters and the finished size measures 54 inches x 67 ½ inches. The pattern was designed by Elise Lea.
5. Free Quilt Pattern: Heritage Quilt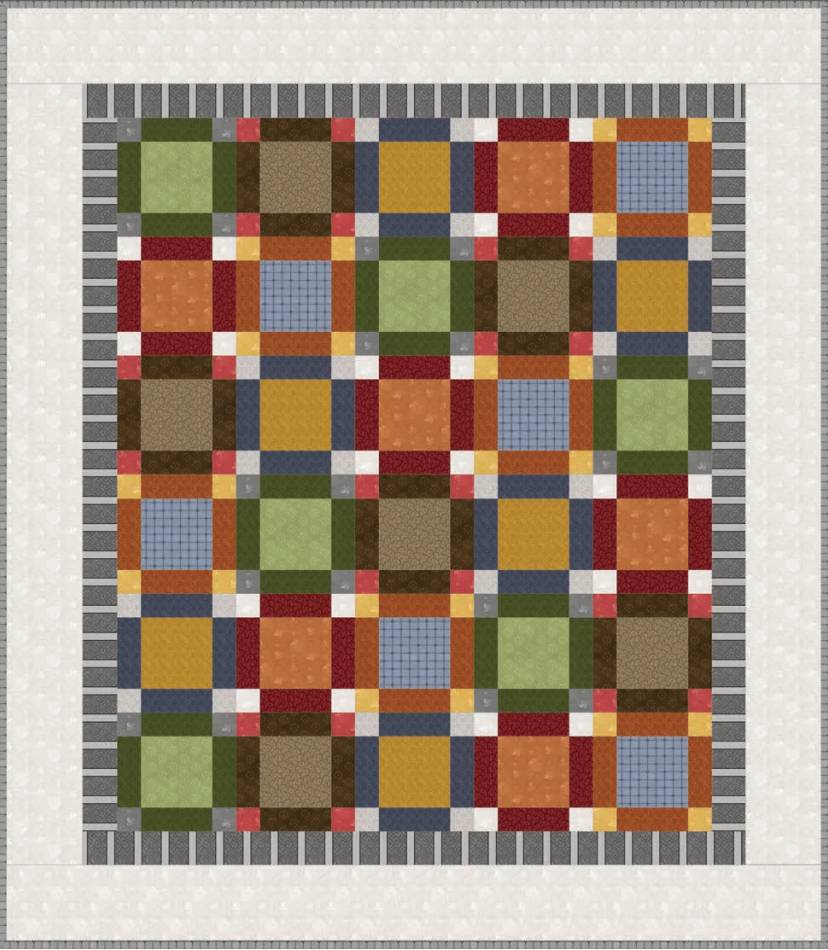 Feeling like your home needs another accessory? How about a two-way purpose quilt designed by Bonnie Sullivan? This Heritage Woolies Flannel Quilt pattern displays an assortment of awe-inspiring earth colors, its different hues blending well together. Each fabric used consists of tiny details, making them look satisfactorily pleasing to the eyes. The pattern has a simple design of rectangles and squares. If you are a confident beginner, then you found your match. The finished size measures 68 inches x 78 inches.
6. Free Quilt Pattern: Flannel Fans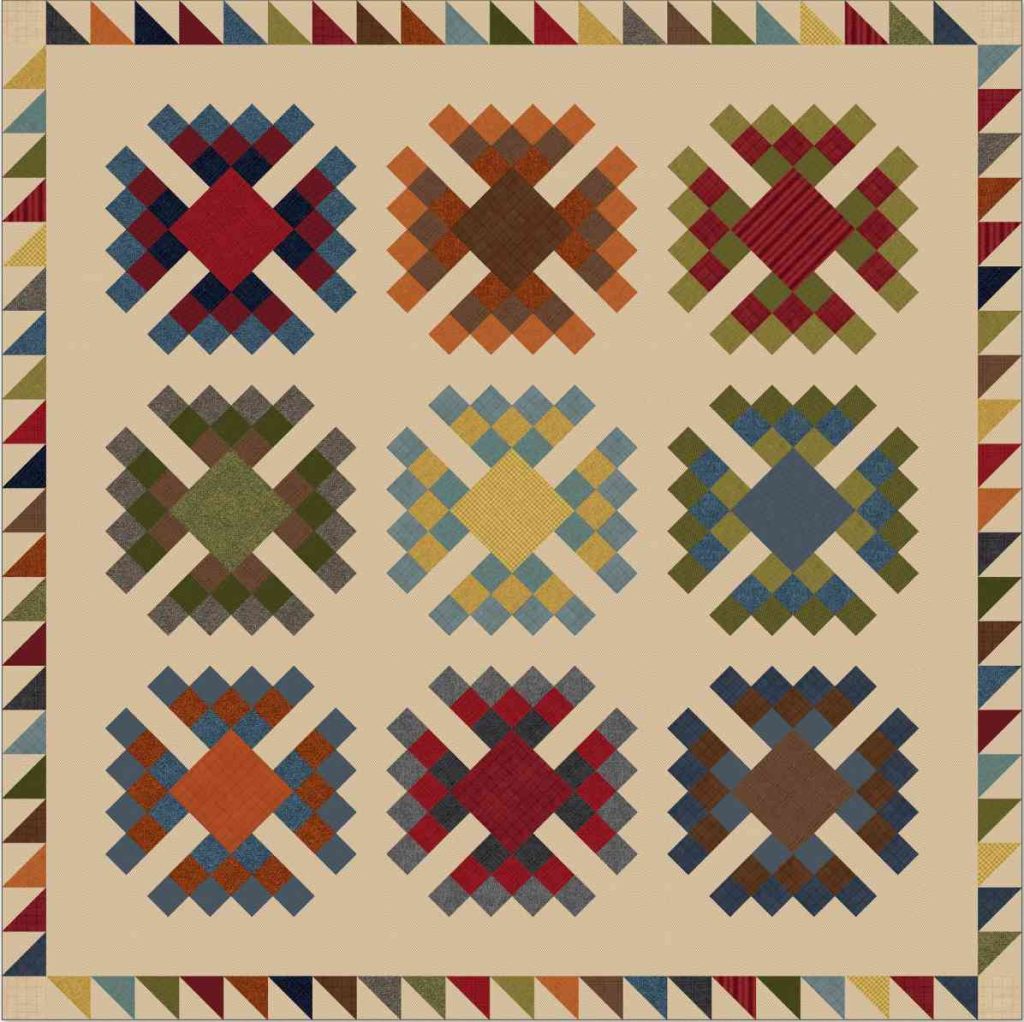 A fat-quarter friendly is all you need for the perfect autumn gift! From one of the lovely designs of Riley Blake, the Flannel Fans quilt pattern flaunts the aesthetic use of autumn colors, creating a parallel semblance to the vibe of the season. The pattern comprises blocks and triangles that finish off a unique repetitive design. With its simplicity, beginner quilters can easily recreate this one. The finished size measures 69 inches x 69 inches.
7. Free Quilt Pattern: Woolies Flannel Quilt
If you have a cabin in the woods, this Color Wash Woolies Flannel quilt pattern will easily compete with its cozy quality. Designed by Bonnie Sullivan, the piece follows the pattern of a flannel, making it accessible for all beginner quilters. The choice of colors also complemented the other very well. The quilt can serve as your blanket or just another decor for your cabin in the woods. The finished size measures 67 inches x 79 inches.
8. Free Quilt Pattern: Folk Art Flannel 2 Quilt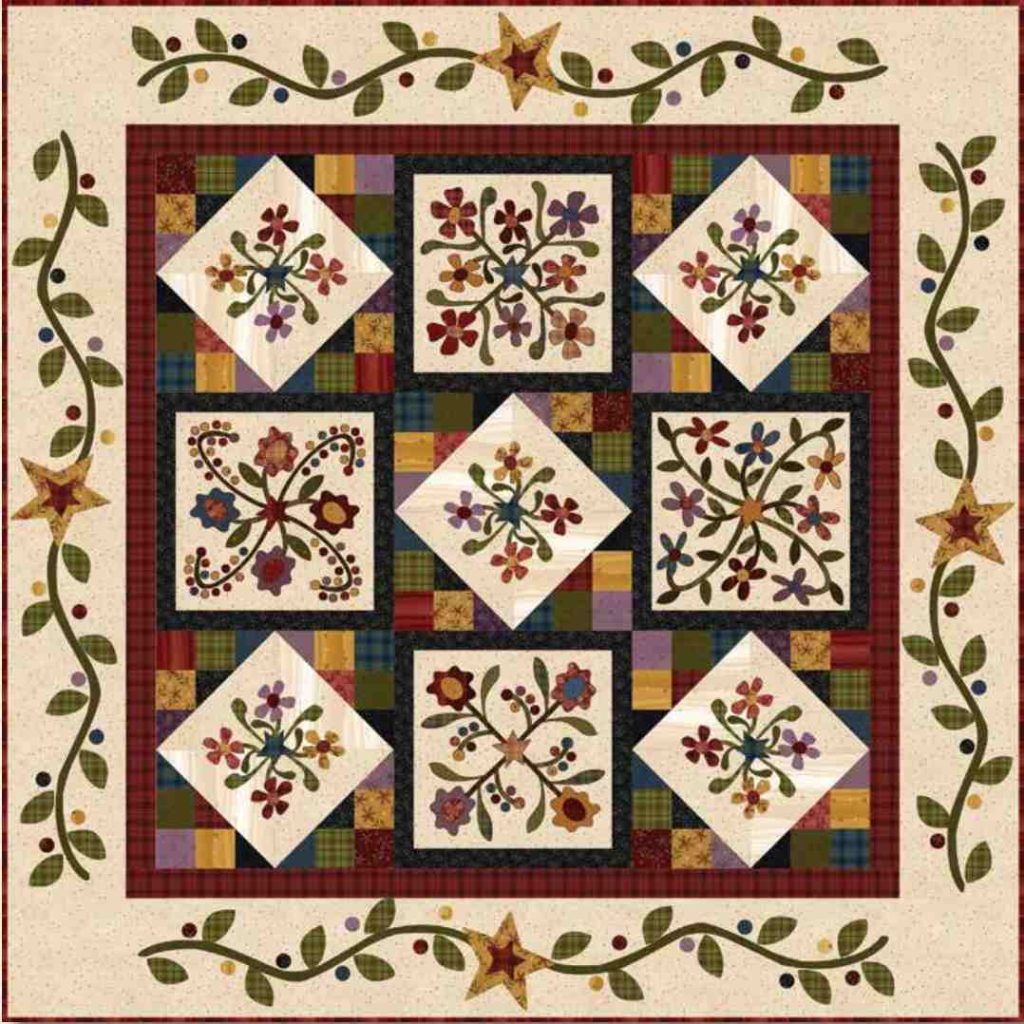 Another way to make your table not look bland is to adorn it with an exceptional table topper. This quilted table topper designed by Janet Rae Nesbitt displays notable creativity of, flair and style. The pattern shows the assembled mini squares topped off with blocks and diamonds that paraded the florals. The border also displays the extravagance of leaves dancing on the exterior. The finished size measures 51 inches x 51 inches.
Let's be honest, what could be cozier than a flannel quilt draped over every chair? Grab your sewing kit and commence your quilting journey!