A fun holiday-themed quilt project that will add color to your home. It is amazing that with just a change of pillow decor the house ambiance will change its mood. A perfect home decor this autumn season is the Fallen Leaves Throw Pillows. This beginner-friendly tutorial is shared with us by Deirdre Quirk from ctpub.
This easy and quick DIY quilt block is simple but will add accent to your patio or living area, to where you will place it. Use your favorite bright colored scraps to have a cheerful throw pillow.
Project Finished Size: 16 inches × 16 inches
Skill Level: Beginner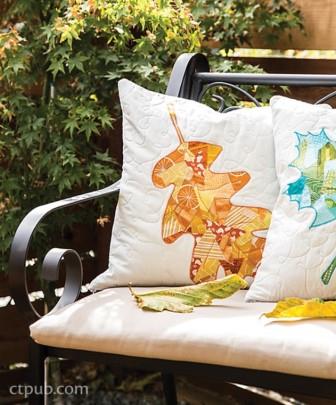 If you are looking for more Quilting inspiration then check out our full list of 400+ Free Quilt Patterns for beginners, intermediate and advanced Quilters. There are all kinds of quilt patterns from easy beginner quilt patterns up to advanced appliqué patterns and patchwork patterns.