Here is another good excuse to go through your stash for colorful fabric.

This lovely Flower Garden Pillow Quilt is designed by Kellie from the Don't Look Now Typepad. This quilt project uses fusible raw edge appliqué to most parts of the quilt. Kellie is so generous that she shares an applique shapes template for you to download for free.

A scrap-friendly pillow quilt cover to add creativity and happiness to your living room. The Flower Garden Pillow is also a great addition to your little one's nursery as it sparks joy and attraction in their room.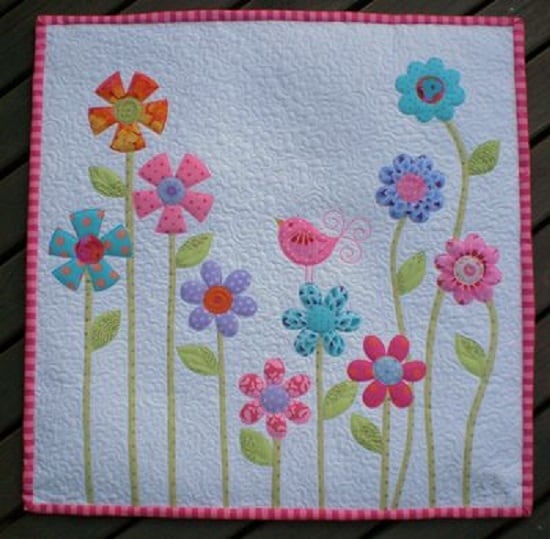 Similar Quilt Pattern: Spring Flowers Quilt