The fastest and easiest way to make a classic quilt block have a modern look is by using a dark background. In this log cabin quilt variation project, using a black background will help appreciate bright colors as it will create a three-dimensional (3D) effect and makes the colors stand out more.
This quilt pattern from AccuQuilt, GO! Beach Cabin Condo's Throw Quilt, is free to download. It is designed by Mary Anne Fontana from Fontana Originals featuring the fabrics provided by Hoffman Fabrics.
Create your own log cabin wall hanging quilt by using your vibrant colored fabrics. It will not only be a great decor but can also boost confidence to make more beautiful quilts.
Finished Quilt Measures: 36 inches x 48 inches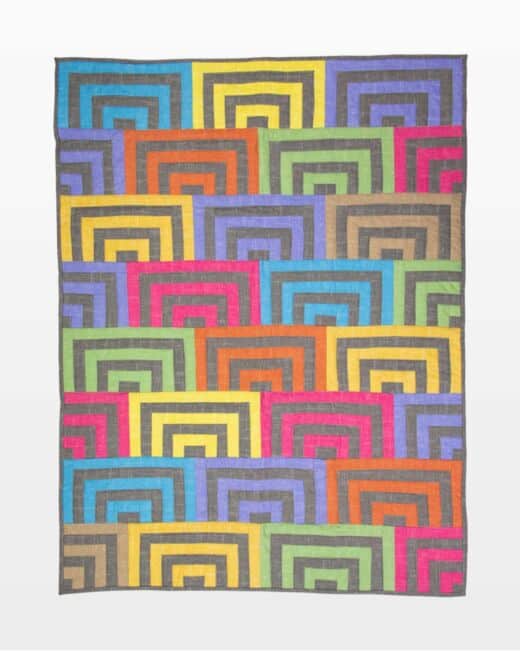 Having difficulty cutting fabrics for this project? AccuQuilt has recommended dies to help you cut shapes fast and easy to complete your project in no time.
Similar Quilt Pattern: Carole's Log Cabin Quilt