The GO! Hideaway Haven Pillow Quilt is a free quilt pattern from AccuQuilt designed by Terri Vanden Bosch of Lizard Creek Quilting featuring the fabrics provided by Island Batik. This deer throw pillow will give your home a woodsy feel and will remind you of a simple and stress-free lifestyle in a county.
This deer pillow can add style and comfort to your chair, sofa or bed. It will create a rustic and stylish retreat theme for your decor.
Feel free to choose the colors you want to make this quilted pillow case a decor for your favorite joyous season.
Finished Quilt Measures: 24 inches x 24 inches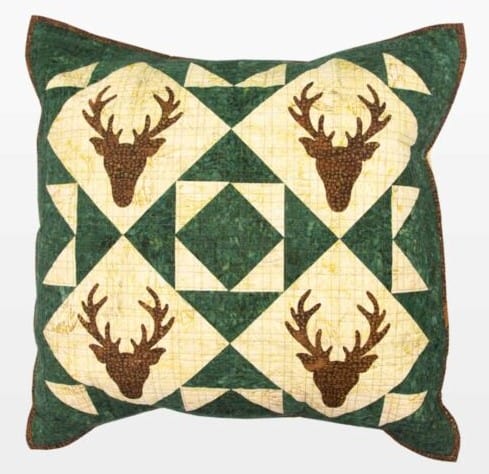 Having difficulty cutting fabrics for this project? AccuQuilt has recommended dies to help you cut shapes fast and easy to complete your project in no time.
Similar Quilt Pattern: GO! Farm Sing-a-Long Pillow