The GO! Let's GO Sailing Quilt will be loved by sea-farers or anyone who loves to sail. This quilt is composed of international maritime signal flags used at sea to communicate short messages and relay them back and forth between ships or from ship to shore. In creating this quilt it is recommended to follow and use the nautical flag colors ( blue, red, yellow, white, and black fabrics) to give the right signal to each flag created.
This nautical flag quilt is a free quilt pattern designed by Reed Johnson of Blue Bear Quilts for AccuQuilt.
This quilt will also serve as an educational quilt for a sailor's family and friends to understand and be able to familiarize themselves with the flag symbols.
Project Finished Size: 50 inches X 50 inches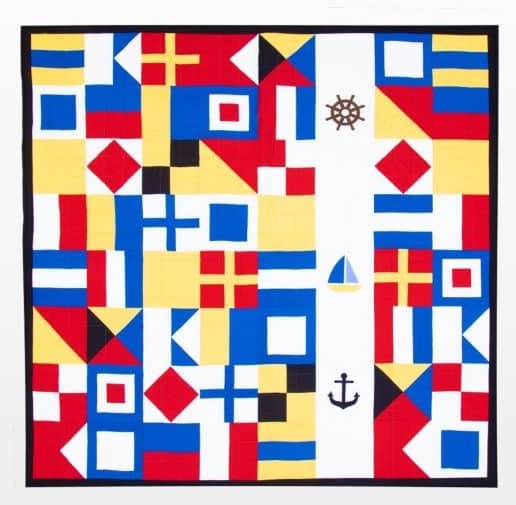 Having difficulty cutting fabrics for this project? AccuQuilt has recommended dies to help you cut shapes fast and easy to complete your project in no time.
Similar Quilt Pattern: GO! Nautical Compass Pillow Quilt