Designed by Terri Vanden Bosch of Lizard Creek Quilting for AccuQuilt, this GO! #QuiltLife Pillow is a vibrant and fun pillow that shows the world your passion.
This lovely pillow features pinwheels, 4 patch blocks and your favorite hashtag, #quiltlife.
Just perfect timing for Christmas in July, this pillow case can be a great gift to your fellow quilters. Rummage through your scaps to complete this quick and easy pillow project.
Project Finished Size: 24 inches x 24 inches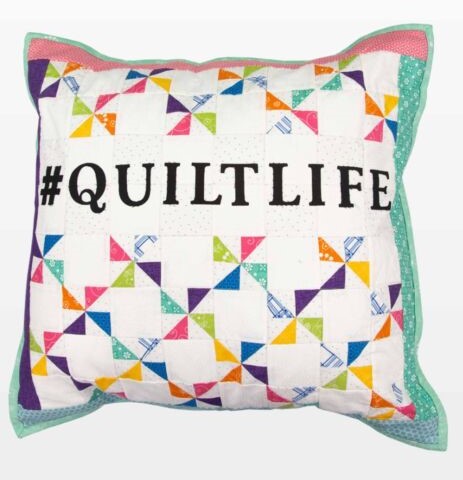 Having difficulty cutting fabrics for this project? AccuQuilt has recommended dies to help you cut shapes fast and easy to complete your project in no time.
Similar Quilt Pattern: GO! Flutter Pillow Quilt