The GO! Wildflower Throw Quilt will steal your heart. This quilt project is a combination of Hattie's Choice and Flying Geese quilt block that creates a vision of white petal flowers with a lime center. Using a dark fabric-colored background really helps in complimenting the wildflowers to give it a pop.
This flower quilt project will give a sophisticated and modern feel to your home. If you want a playful mood, change the color of each flower using vivid fabrics to make your throw more bright and lively to look at.
Project Finished Size: 58 inches X 66 inches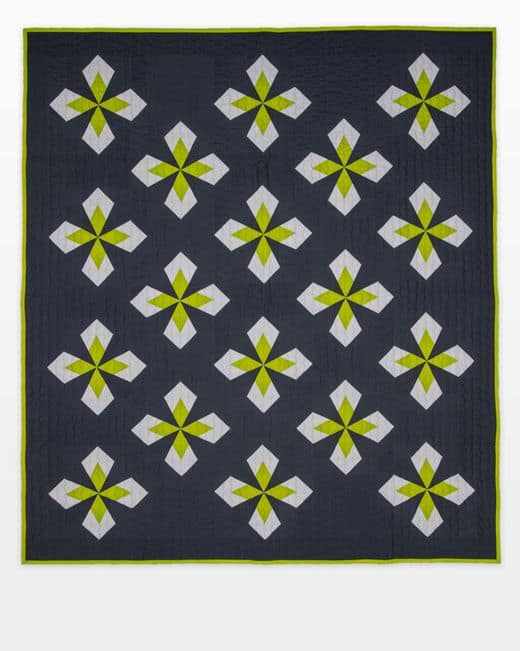 Having difficulty cutting fabrics for this project? AccuQuilt has recommended dies to help you cut shapes fast and easy to complete your project in no time.
Similar Quilt Pattern: GO! Daisy Chain Wall Hanging Quilt