The Half Log Cabin Quilt is a free quilt pattern from Mary Quilts. You will love this versatile quilt block that has been here for many years. It is a speedy and fun quilt project for your stash or unused fabric pieces.
Start by sorting your fabrics into light and dark or warm and cool colors. If you wanted to have a color scheme, in particular, we suggest that you use six to eight different fabrics for your strips. Having six colors the least will make your Half Log Cabin Quilt block look more interesting.
If you want to change the size of your quilt try adding blocks or borders or change the size of your square and strips.
Finished Quilt Measures: 65 inches x 79 inches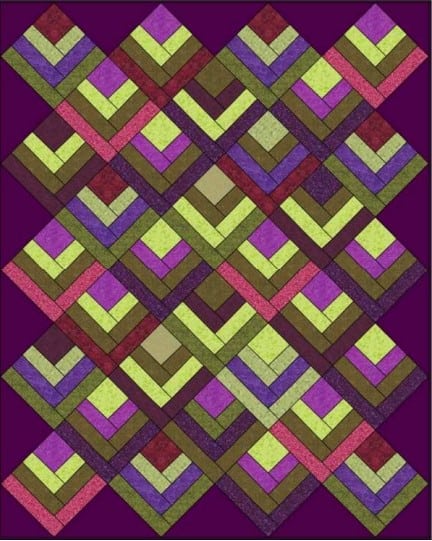 Similar Quilt Pattern: Carole's Log Cabin Quilt