Hello Mr. Moon is a small wall-hanging quilt that can be done within a few days. This free quilt tutorial is designed by Teri Henderson Tope for We All Sew. Using the free-motion appliqué technique you will be able to complete a quilt project that features a cat sitting on the moon.
This is a beginner-friendly pattern for quilters who are looking for something to work on that can easily be done quickly.
A great holiday or housewarming gift for cat lovers out there.
Project Finished Size: 16 inches x 20 inches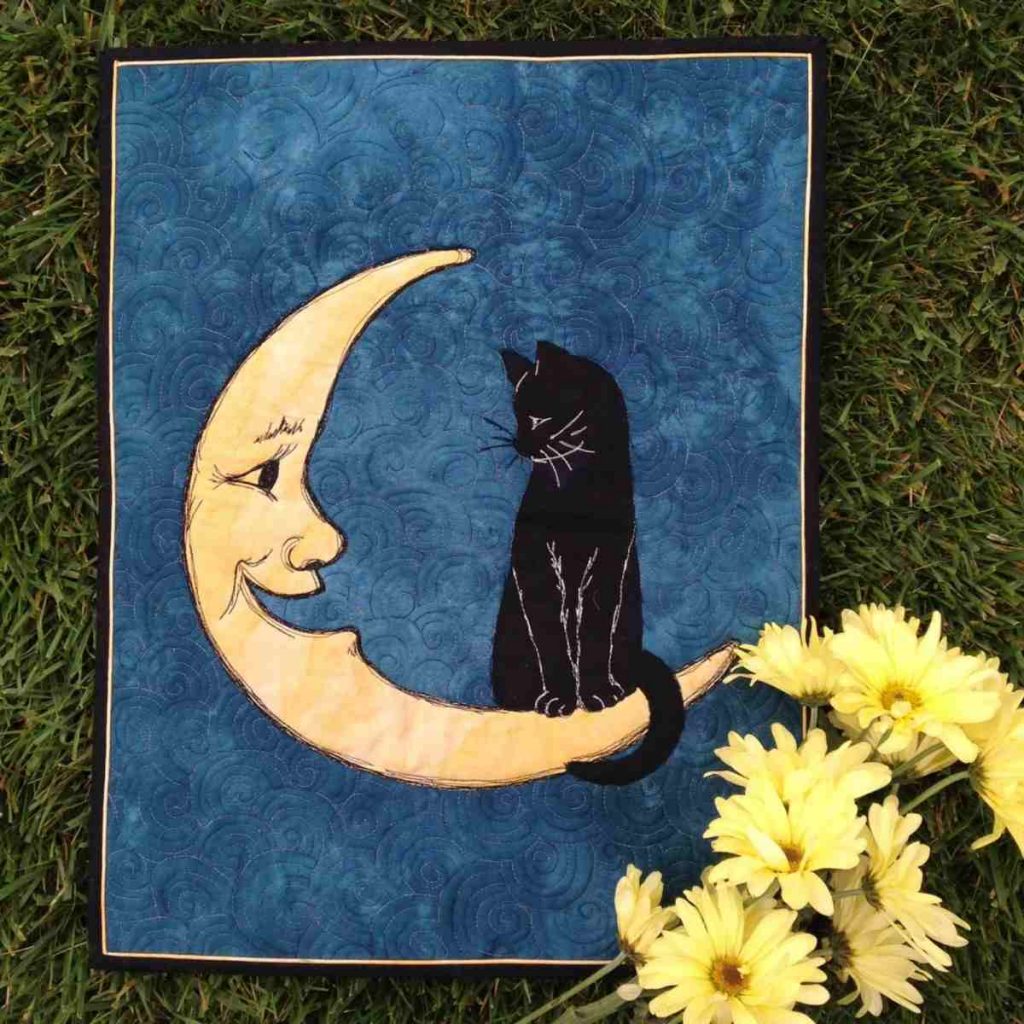 Similar Quilt Pattern Here: All Hallow's Eve Wall Quilt
If you are looking for more Quilting inspiration then check out our full list of 1000+ Free Quilt Patterns for beginners, intermediate and advanced Quilters. There are all kinds of quilt patterns from easy beginner quilt patterns up to advanced appliqué patterns and patchwork patterns.