The Wildflowers Quilt is a free quilt pattern designed by AGF studio featuring the Pollinate fabric collection by Jessica Swift.
These giant flowers with stems and leaves is an eye-catching artwork that is perfect for the master suite or guest room. It gives a bright, welcoming touch and a magnificent way to refresh the bedroom.
A blooming floral quilt is a lovely heirloom that will be treasured for years and with any season.
Finished Quilt Measures: 89 inches x 84 inches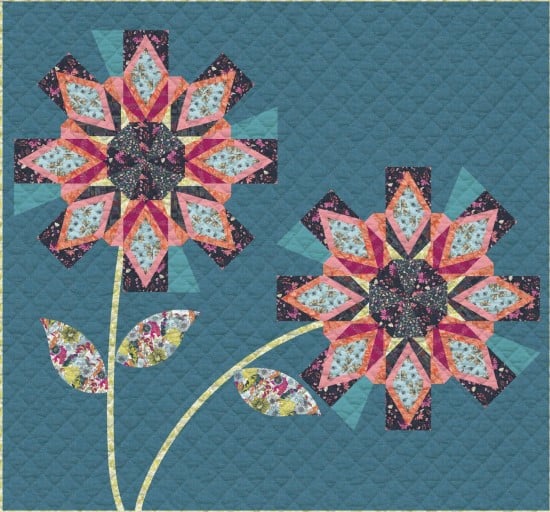 Similar Quilt Pattern: Monsterz-Sized Hexagon Quilt