Using a Bargello quilt is a terrific technique to incorporate movement and color into your crafts. Bargello is a 17th-century Florentine needlepoint embroidery style that creates flame-like or wavy patterns. These animated patterns are just what you need if you want to give your home a fresh new look!
What Is Bargello Quilt Pattern?
Bargello quilts create the illusion of waves flowing and fading by stitching strip sets in an offset, mathematical pattern. The needlepoint embroidery technique creates flame-like, wavy patterns on canvas. Quilters arrange squares and rectangles in rising and falling patterns to produce colorful and dynamic designs. Color grading is frequently used in this quilting project.
History of Bargello Quilt Pattern
The Bargello pattern was initially found in 17th-century needlepoint needlework on Bargello palace chairs in Florence, Italy.
Bargello needlepoint was previously called Florentine, Flame, or Hungarian point. In the 1960s, knitters began incorporating these patterns into afghans. Over the years, it has been adapted and modified into a quilting technique with unlimited pattern possibilities.
Free Bargello Quilt Pattern – Top Picks
1. Spiral Bargello Quilt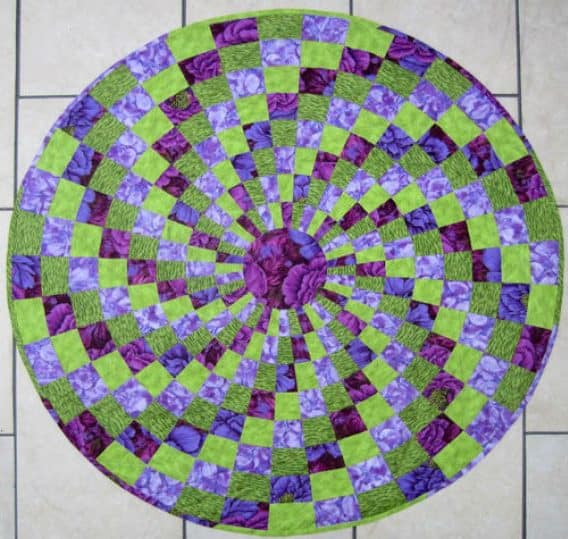 Linda Onions designed this beautiful Spiral Bargello Quilt for The Festival of Quilts organization. This show-stopper bargello quilt project will remind you of a roulette, cyclone or even a lollipop candy. Play with colorful fabrics to make this intricate looking quilt a real eye-catcher.
Learn more about Spiral Bargello Quilt pattern here.
2. Delectable Bargello Quilt
Delectable Bargello by Cindy Carter is not your ordinary design. This free pattern employs half-square triangles instead of squares. Enjoy matching colors while doing this quick and simple pattern. The finished size of this Bargello quilt is 74 inches by 92 inches.
3. Bargello Quilt Top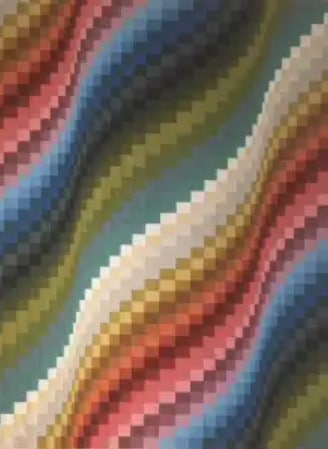 Ron Carlton shares his pattern and tips for this queen-size bargello pattern. Sewing abilities of an intermediate level are required to complete the design. Video tutorials and thorough instructions are shared for free. Two Jelly Rolls are needed to complete a queen-sized (80 inches x 60 inches) quilt.
Printable Bargello Quilt Patterns To Download From Online Shops (Paid)
1. Disappearing Spiral Bargello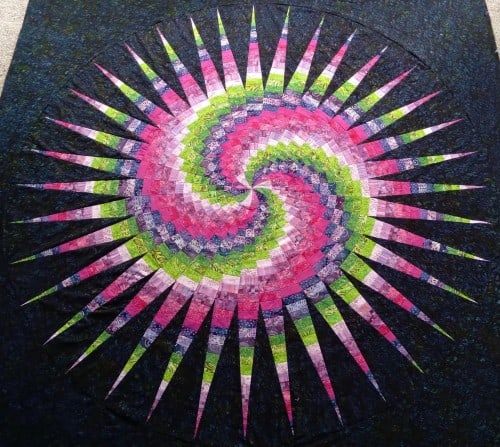 This attention-grabbing design is perfect for elevating your bedroom centerpiece or house design. Don't be intimidated by the finished look because this Disappearing Sprial Bargello quilt is ideal for beginners. It consists of 18 distinct fabrics spiraling from the center and fading into the background.
This design comes in many sizes, including King, Queen, and wall hanging. It is produced by Jackie and Heather Koontz.
Learn more about Disappearing Spiral Bargello Quilt pattern here.
2. Lily Bargello Quilt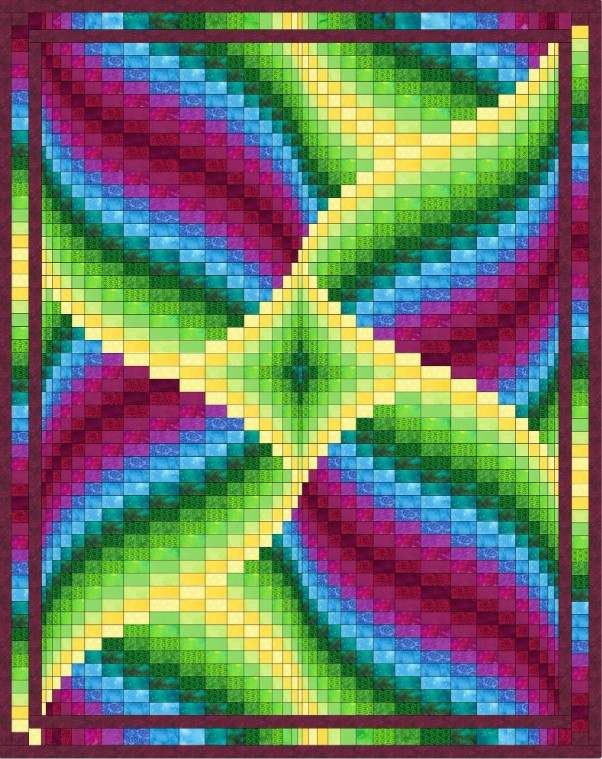 One of the most powerfully symbolic flowers is the lily. Add a touch of purity to your bedrooms by following this Lily Bargello Quilt Pattern. This design is crafted by Judith Steele. Lilies customarily have five petals, but even though this pattern only has four, it mirrors lily petals. The design is best for advanced quilters.
Finished Quilt Measures: 70 inches x 88 inches
3. Double Bargello Jewel Quilt
This pattern from Diane McGregor will remind you of a brilliant ruby diamond. It is recommended for advanced beginners. This design is easy to create using strip piecing. Repeated blocks are used in the crafting of this quilt. Double Bargello Jewel is a fascinating addition to your double bed. The finished size is 74 inches x 90 inches.
4. Waves Quilt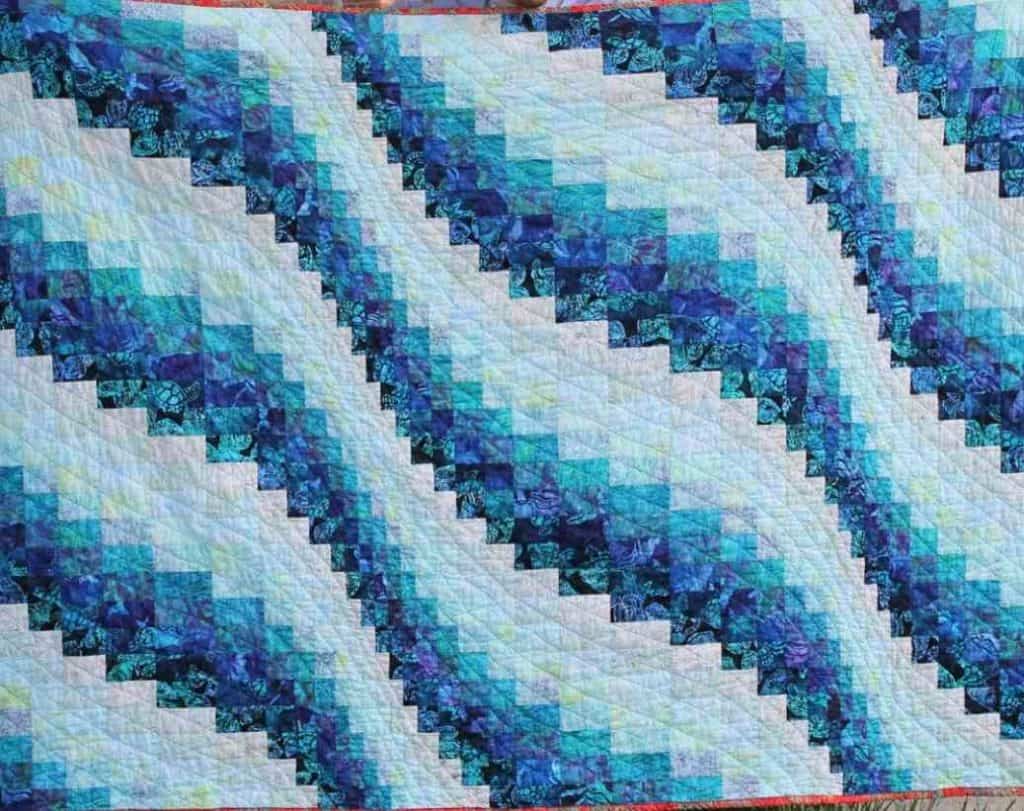 Take a relaxing breather to the ocean without leaving your home with this free wave pattern. It is designed by Kristine Elizondo Hatch. The wave-like flow of the quilt is created by the arrangement of blocks from white to various hues of pastel colors. It is also a wonderful present to beach-lover friends and family. This relaxing pattern comes with 4 sizing options.
Finished Quilt Measures:
Lap – 60 inches x 88 inches
Twin – 100 inches x 98 inches
Queen – 100 inches x 105 inches
King – 100 inches x 120 inches
5. Autumn Points Bargello Quilt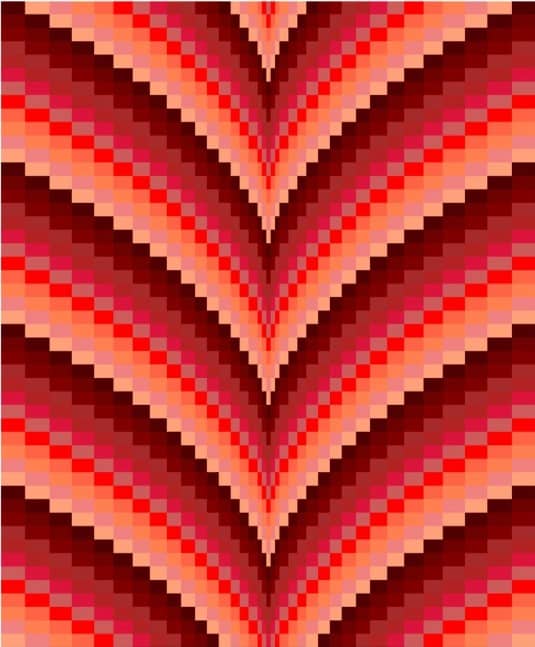 If autumn is your favorite season, don't miss trying this Autumn Points Bargello Quilt Pattern by Kristine Elizondo Hatch. It resembles the tip of the leaf's shape with harvest colors, reds and browns. This is a pattern that veteran quilters will enjoy. It also comes with a beginner-friendly quilting tutorial for those who are just starting. Plenty of images and diagrams are included. Many sizing options are available, including the lap size, king size, and queen size.
Need more autumn quilt project ideas? Download your favorite design from these free autumn quilt patterns now!
6. Floral Bouquet Bargello Quilt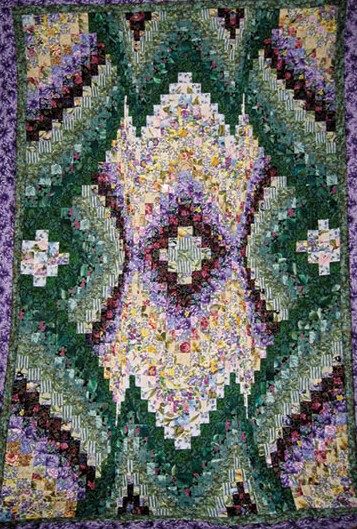 Floral Boquet Bargello is an exquisite pattern designed by Annie's craft store. This intricate bargello quilt is sewn to capture the beauty of flowers. Looking for a gift for your loved ones who love flowers? This is the best pattern choice! The finished quilt sizes are 44 inches x 68 inches for lap size and 66 inches x 90 inches for full-size.
7. Spiral Burst Bargello Quilt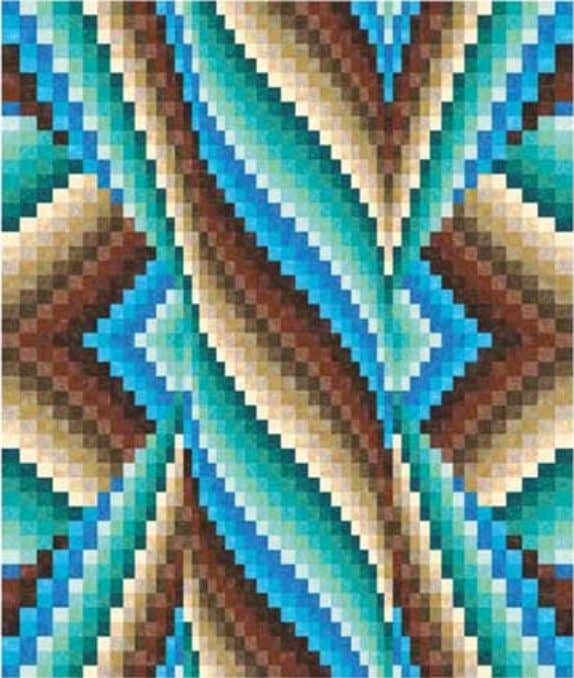 This mesmerizing Bargello pattern is a head-turner. It highlights a multi-colored curve in the center and an isosceles triangle pattern on the sides. It comes in two sizes, lap and full. The finished lap size is 51 inches x 70 inches and 78 inches x 94 inches for the full.
8. Bargello Pinwheel Quilt
Experienced quilters will surely have fun with this Bargello Pinwheel Quilt pattern. This pattern is fat-quarter friendly. It features bending pinwheels spinning around.
The number of blocks used in this pattern is 16. Mix and match the color of your choice to create a stunning piece. The finished quilt measures 60 inches x60 inches.
Some beginners are hesitant to try Bargello quilting because they look complicated. Don't be intimidated by the optical illusion of waves and bends! It is an excellent choice to enhance novice quilters. Feel free to choose more designs from the Twisted Bargello Quilt Pattern .