We have gathered different tutorial versions of the Northern Lights Quilt Pattern for you to create.
1. Northern Lights Quilt Block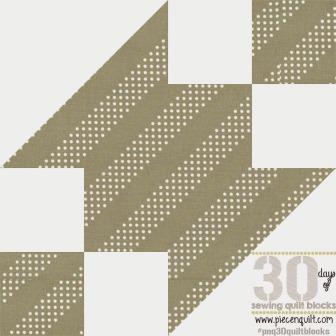 A flexible block that consists of two triangles and four square units. This simple 12-inch square block is so versatile that you can make many quilt designs when sewn together. The Northern Lights Quilt Block tutorial is shared with us by Piece N Quilt.

Learn more about the Northern Lights Quilt Block pattern here.
2. Northern Lights-Beary Christmas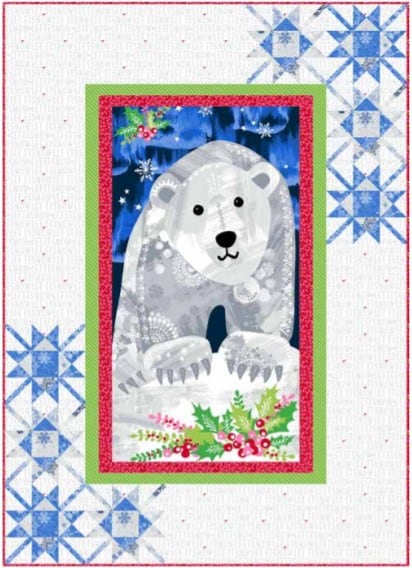 Northern Lights-Beary Christmas quilt is the perfect wall decor this holiday season. A friendly polar bear will welcome your family and friends to your home. Spreading happiness and positivity during the festive season.

Learn more about the Northern Lights-Beary Christmas pattern here.
3. Northern Lights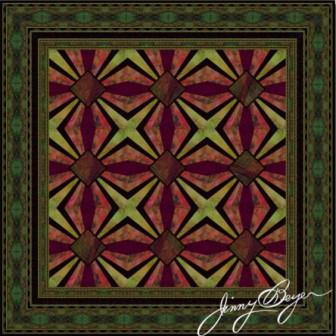 The Northern Lights quilt will remind us of the breathtaking Aurora Borealis. This quilt pattern uses the Foundation Piecing technique on the blocks. When joining the block center you can use Traditional Sewing or Reverse Appliqué.

This stunning quilt is designed by Jinny Beyer.

Learn more about the Northern Lights pattern here.
4. Northern Lights by Jaybird Quilts
Northern Lights by Jaybird Quilts is a gorgeous quilt that has a "wow" factor for the design. This is a beautiful masterpiece for a confident beginner. Go shopping for bright-colored solids to create this modern home decor. The tricky part of this pattern would be cutting the angles. Using the Hex N More ruler would give you ease in cutting your fabrics.
>> Click here to view pricing and availability of the Hex N More ruler
5. No Measure Bargello Quilt
A wonderful pattern that reminds us of the beautiful dancing waves of light of the Aurora Borealis also known as Northern Lights. The No Measure Bargello Quilt pattern is designed by Wendy Mathson from Cozy Quilt Designs. The designer uses nothing but 2½" strips on this beautiful pattern. Finished Sizes available are Throw, Lap, and Twin Size quilt.