If you're looking for a perfect gift for your loved ones, then may we suggest looking at this list of marvelous economic block quilt patterns that we collected. These patterns will surely awe your loved ones as it's handmade and heartily given by you!

What are you waiting for? Here are the quilts that we carefully collated just for you!
Free Economy Block Quilt Patterns – Top Picks
1. Free Quilt Block Pattern: 5″ Fussy Economy Block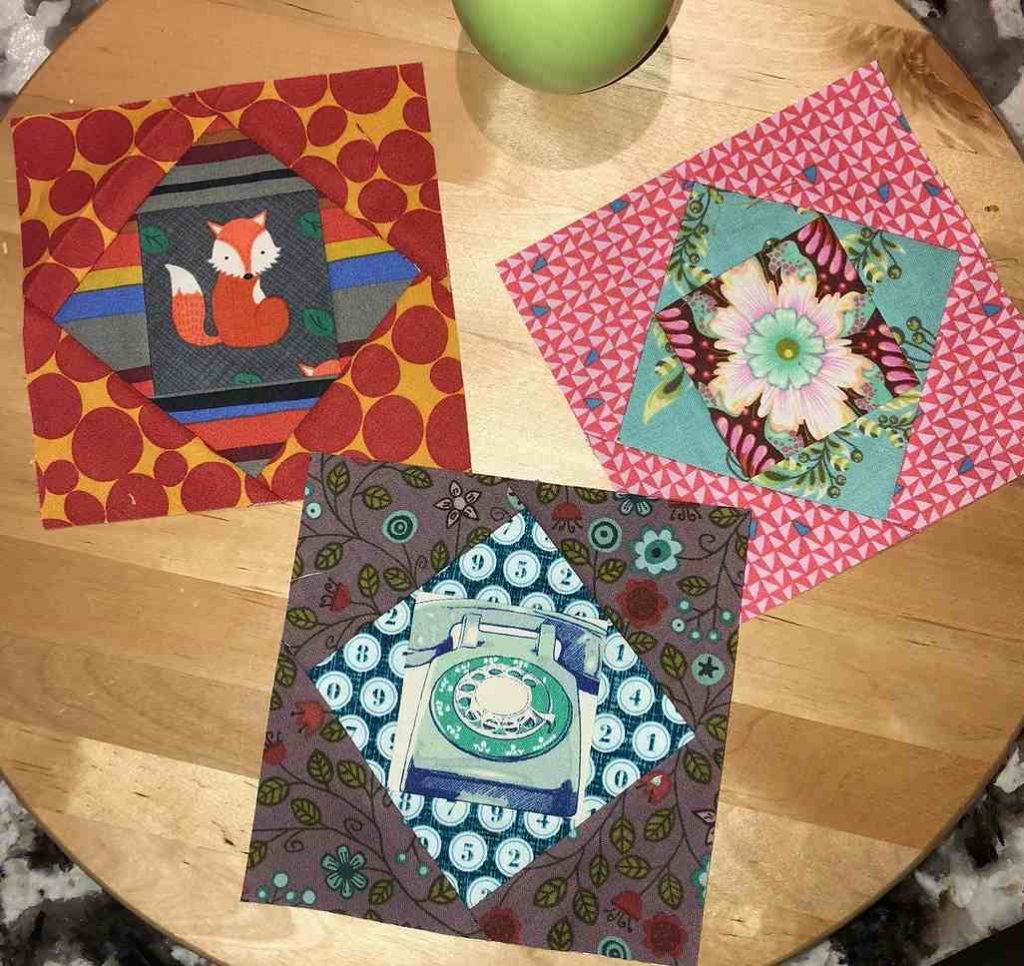 By combining three various square sizes into one block, this 5″ Fussy Economy Block quilt by Just Get it Done Quilts design is the ideal way to begin your quilting journey. You may use your favorite colors to make it lively and alive with colorful energy. Try your creativity with these fussy cuts that are genuinely simple to follow. Don't hesitate to choose this quilt block pattern for your new quilt session because it will not disappoint.
2. Free Quilt Pattern: I-Spy Economy Block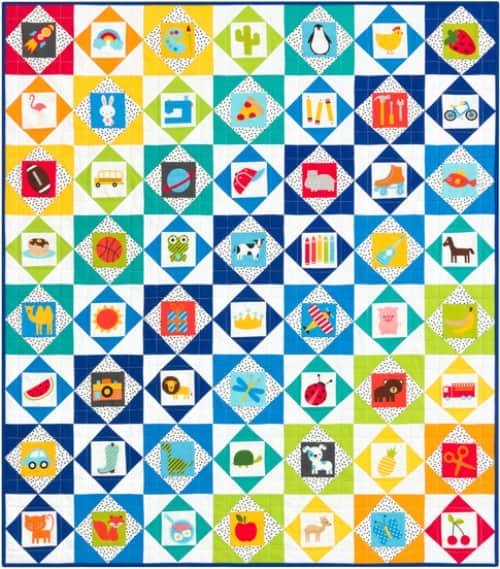 This quilt pattern will be a great diversion for your kids. Your youngsters will certainly like playing a great I-Spy game with square blocks and icons. Finding a specific ball, animal, or fruit will be a trustworthy assignment to determine the winner. This eye-catching display, which spans 42″ by 48," is filled with things that will catch anyone's attention. You should definitely add it to your collection of quilts.

Learn more about the I-Spy Economy Block pattern here.
3. Free Quilt Block Pattern: 2.5" Fussy Economy Block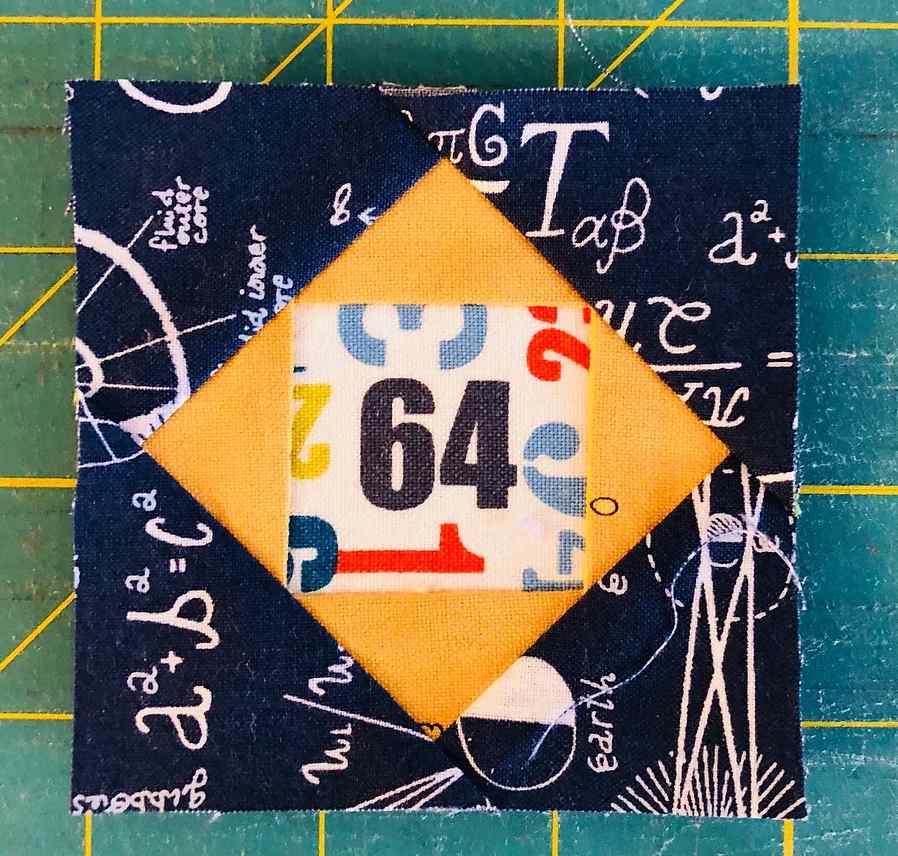 This Economy Block Quilt pattern was created by Just Get It Done Quilts and is built from a fussy-cut square. With the provided pattern, you can create a beautiful quilt with ease. To create the quilt of your dreams, select your favorite colors. The size of your quilt can be determined by the 2.5″ fussy cut of each block. Don't hesitate to let your creativity break free and make this pattern.
4. Free Quilt Pattern: Economy Block Blanket Quilt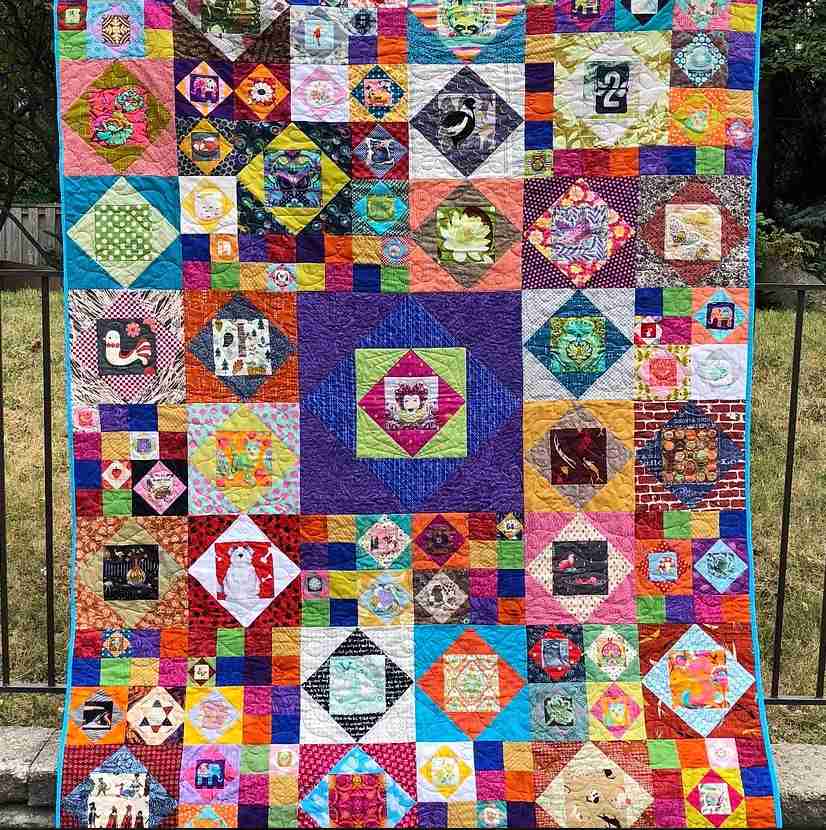 This might look daunting but this pattern is fun to make. It is made by using economy blocks variations. Based on the given pattern the finished quilt dimension measures to 60″ x 80″. Make sure to include all kinds of fabrics with this pattern don't shy away by using pieces of your chosen textile. This can be budget-friendly or costly depending what fabrics you will use.
4. Free Quilt Pattern: Economy Quilt Size Guide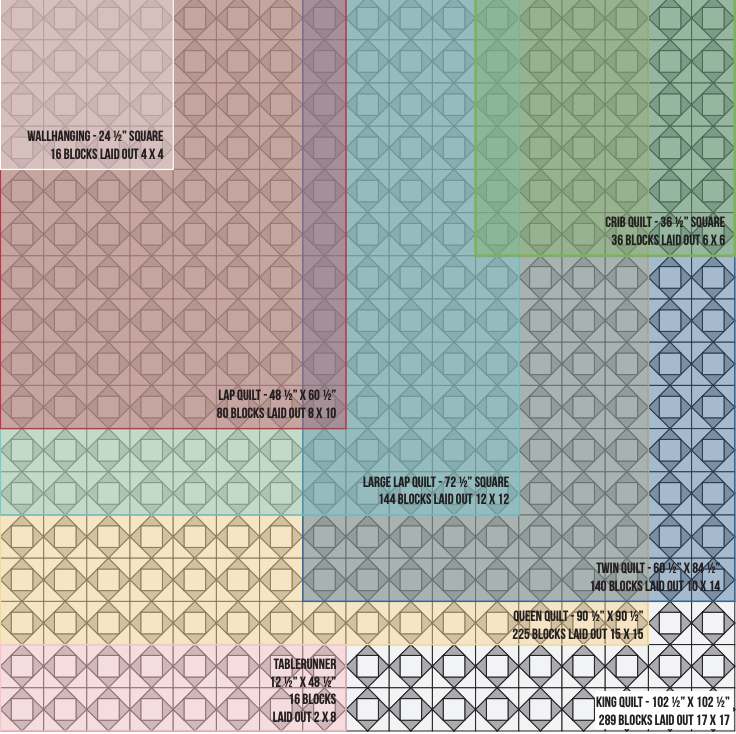 This is a useful tutorial for sewing economy blocks together for your quilting project. It is a convenient quick reference for all quilt sizes, including everything in between from Wall Hanging to King! It's Sew Emma's 6 inches and 12 inches Economy Foundation Paper Pads demonstrates the available options by connecting 42 blocks made by each pad. This can work with any color you would like to include it with.
5. Free Quilt Block Pattern: Square in a Square or Economy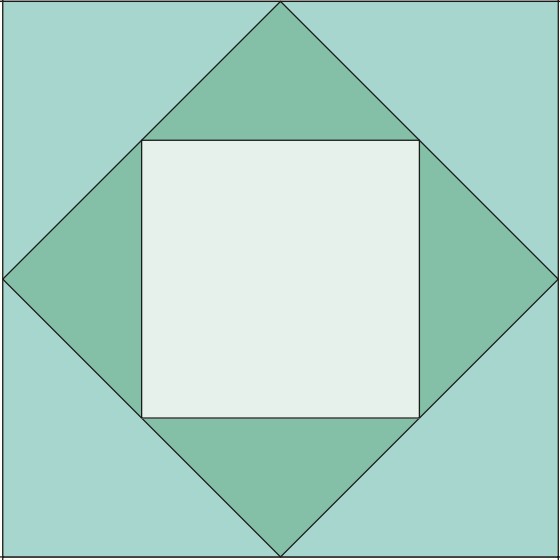 The name says it all! This Square in a Square or Economy pattern is made with the use of squares in mind. From Riley Blake Designs, you will have a pattern to make a 12″ x 12″ finished quilt by putting different sizes of quilt in a single block. Even a beginner can confidently finish this quilt pattern. Go make your own version of this quilt pattern!
We hope that you have found a perfect quilt that will appease your receiver visually and emotionally. Until next time, Happy Quilting!