Bring your garden inside your home with this stunning butterfly quilt. The GO! Butterfly Garden Throw Quilt is a free quilt pattern from AccuQuilt. The tutorial is a step-by-step guide that uses visuals to help quilters understand the piecing process.
This butterfly throw quilt will remind you of a beautiful garden where gorgeous butterflies are flying around the lattice. A sight that means having a healthy environment. Bringing this GO! Butterfly Garden Quilt inside your home will create a healthy and optimistic ambiance. Where every household will be reminded to pause sometimes and appreciate life.
Finished Quilt Measures: 39 inches x 52 ½ inches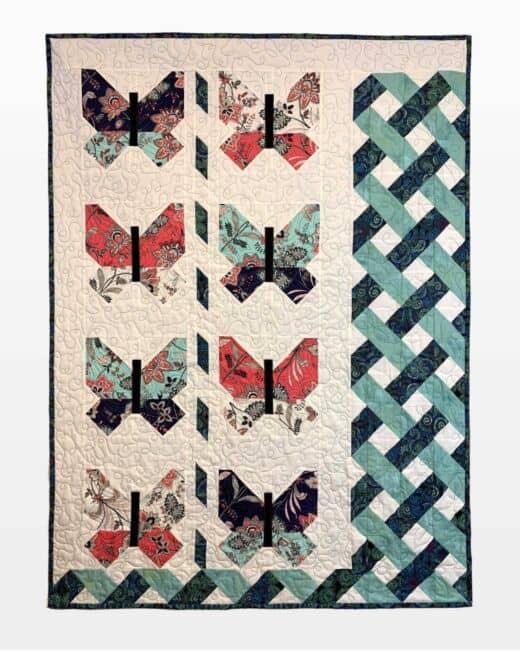 Having difficulty cutting fabrics for this project? AccuQuilt has recommended dies to help you cut shapes fast and easy to complete your project in no time.
Similar Quilt Pattern: GO! Community Garden Wall Hanging Quilt