A quick and simple way to transform your outdoor party into a butterfly wonderland is by setting the GO! Butterfly Under the Stars Quilt from AccuQuilt. Designed by Mary Anne Fontana from Fontana Originals, she uses the beautiful fabrics provided by Island Batik. Made from a combination of Butterfly blocks, Ohio Star Blocks, and 9-Patch Chain Blocks, this throw quilt will leave a lasting impression.

A magical hand-quilted throw quilt that will bring to life a favorite party theme: butterflies.

Finished quilt measures: 46 inches x 46 inches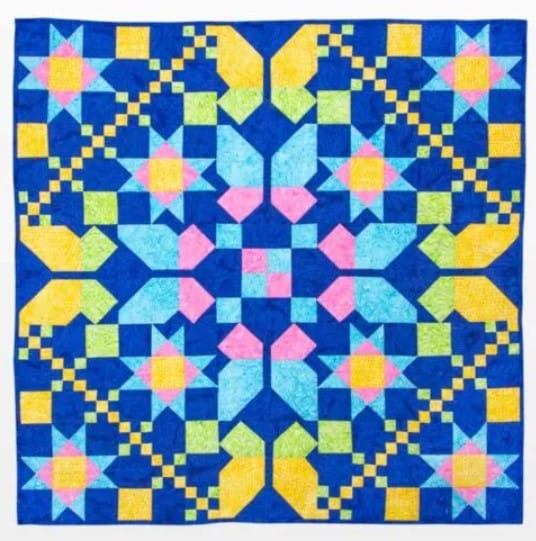 Having difficulty cutting fabrics for this project? AccuQuilt has recommended dies to help you cut shapes fast and easy to complete your project in no time.
Similar Quilt Pattern: GO! Flying At Night Throw Quilt