Here is a super modern, super chic, and super easy quilt for your next project. The Refracted Quilt pattern is inspired from the way light comes out of a prism. This quilt project is a free quilt tutorial with step by step guide and photos from Melissa Corry from Happy Quilting for U-create Crafts.
This beautiful quilt will give you a good excuse to go shopping for a big fat quarter bundle or you may check for your stash bag and pull-out fabrics that you can best use on the Refracted Quilt .
The Refracted Quilt is a free tutorial and not a downloadable pattern, we recommend bookmarking this tutorial so you can easily find it in your web browser.
Finished Quilt Measures: 85 inches x 85 inches
Skill Difficulty Level: Easy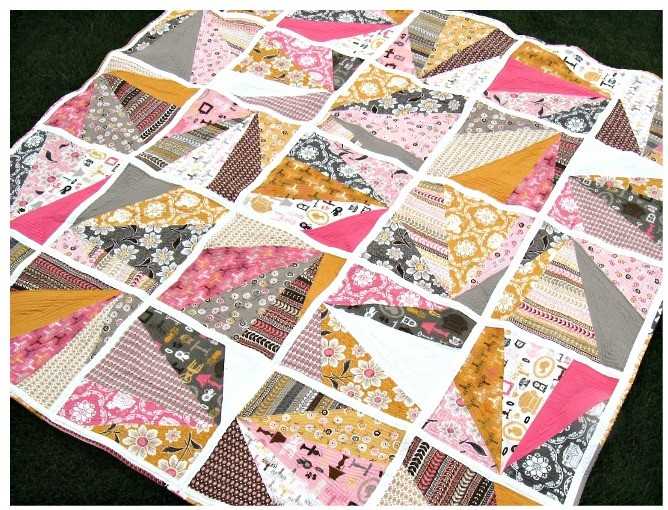 Similar Quilt Pattern: Japanese Parasols Quilt