The GO! Rainbow Swirls Quilt would create a bright and lively crib decor. It can also give a playful mood to your toddler's room. This is a scrap buster quilt for your colorful fabrics. Dutchman's Puzzle and Double X quilt blocks are present on this quilt. It is a fun quilt project where you will use Square, Half Square Triangle (HST), and Quarter Square Triangle units.

Bea Lee of Beaquilter designed this throw quilt for AccuQuilt. The quilt looks like twirling and twinkling stars that will catch your little one's attention.

Project Finished Size: 36 ¼ inches X 43 ¾ inches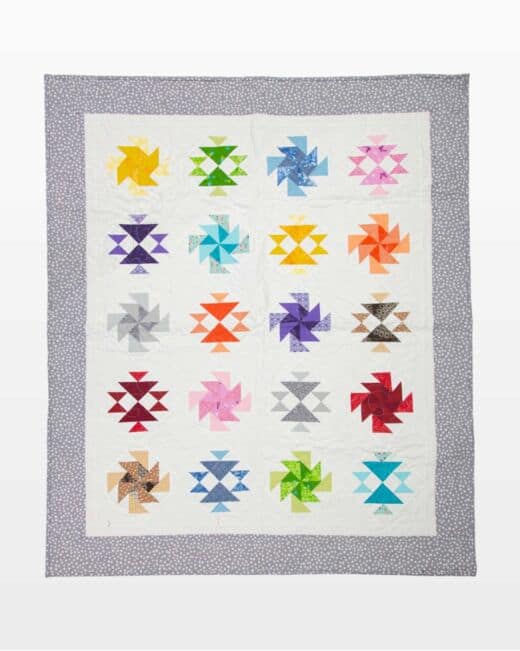 Having difficulty cutting fabrics for this project? AccuQuilt has recommended dies to help you cut shapes fast and easy to complete your project in no time.
Similar Quilt Pattern: GO! Peppermint Twirl Wall Hanging Quilt