Turn every eye on this simple but striking quilt, a stunning geometric pattern that will be complemented by everyone who sees it.
The Retro Plaid Quilt is a free quilt pattern designed by Suzy Williams, founder of Suzy Quilts featuring the astounding colors of the Pop Dots fabric collection by Birch Fabrics.
This modern throw quilt gives a positive vibe that will help brighten your mood when you are feeling lonely.
The Retro Plaid may look complicated but Suzy shares two tips to save you a lot of time on doing this quilt project.
Finished Quilt Measures: 55 inches x 61 inches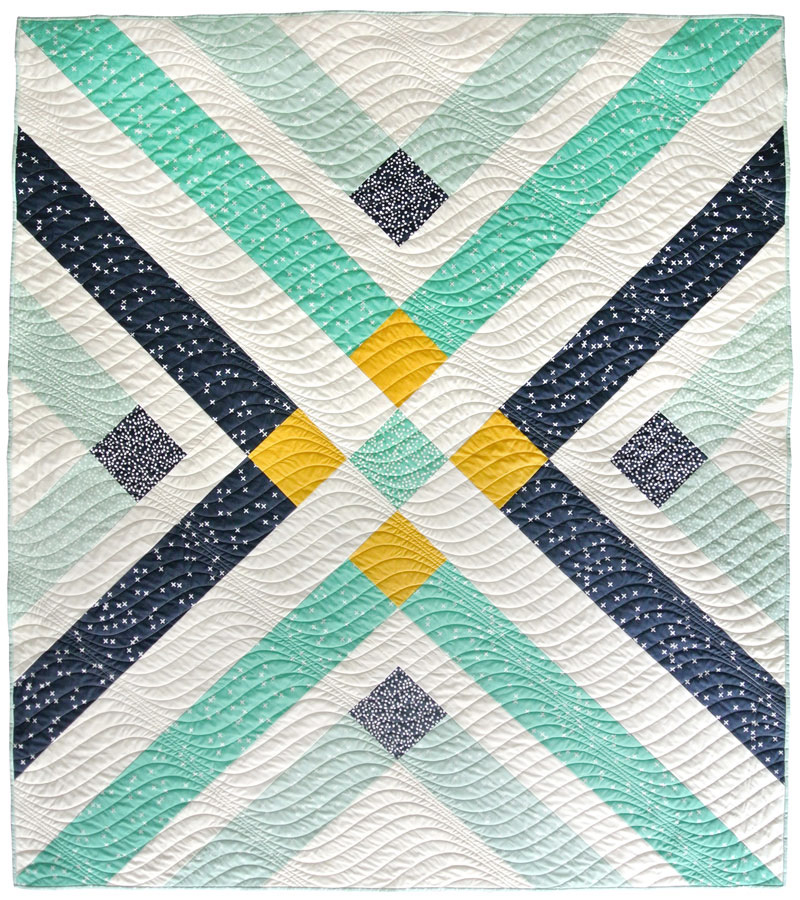 Similar Quilt Pattern: Plaid For The Holidays
If you are looking for more Quilting inspiration then check out our full list of 500+ Free Quilt Patterns for beginners, intermediate and advanced Quilters. There are all kinds of quilt patterns from easy beginner quilt patterns up to advanced appliqué patterns and patchwork patterns.