Half square triangles really give endless quilt pattern possibilities. One of the stunning creations in using just Half square triangles and squares is the Whispers of Persia Quilt.
Designed by Lorraine Stangness of Country Creations, this free PDF instant downloadable quilt pattern would be a perfect accent to your room.
A simple quilt project that turned out gorgeously.
Depending on the size of HST that you will use you can create five quilt sizes
2 inches HST – 28 inches x 32 inches
2 ½ inches HST – 35 inches x 40 inches
3 inches HST – 42 inches x 48 inches
4 inches HST – 56 inches x 64 inches
5 inches HST – 70 inches x 80 inches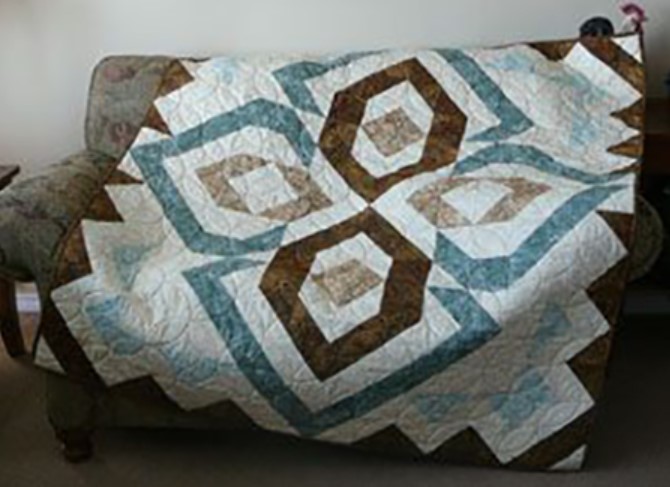 Similar Quilt Pattern: Retro Plaid Quilt
If you are looking for more Quilting inspiration then check out our full list of 1000+ Free Quilt Patterns for beginners, intermediate and advanced Quilters. There are all kinds of quilt patterns from easy beginner quilt patterns up to advanced appliqué patterns and patchwork patterns.